FT 1237/5
Single-acting flow control valves available only in 1/8" size BSPP. Max. working pressure 210 Bar, adjustable oil flow rate from 0,05 to 2,5 lt./min.
Single-acting control
In line or panel mounting microfine flow control
Brass OT58 - UNI5705 Nickel Plated
Connections: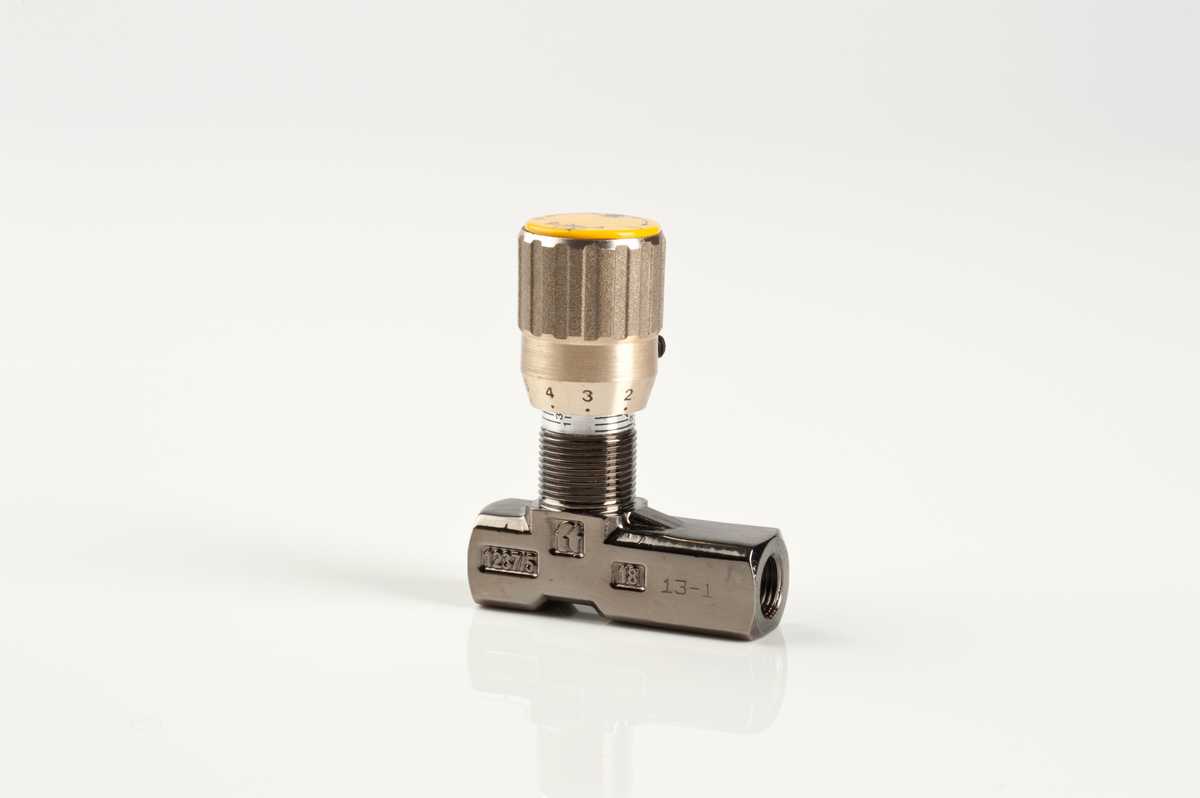 ---
Product code composition
Choose the different options below to configure the most useful product code for your needs.
The code will be generated and sent automatically by clicking on "Submit a request".
Thread
* (BSPP - standard)
NPT
Gasket
* (NBR - standard)
** (V - FPM - standard for stainless steel valves)
E (EPDM)
N (NEOPRENE)
S (SILICONE)
V (FPM)
Handwheel
* (MA - standard - aluminium)
MP (ABS)
RA (Aluminium spoked)
The request can be sent only upon completion of all the choice fields
---