FT 357/5
Single-acting flow control stackable valves Cetop5 available with controlled flow on A-B or double A+B ports, max. working pressure 320 bar, adjustable oil flow rate from 3 to 45 Lt./min.
Cetop 5 valves - NG10
Flow control
Single-acting control (Meter-out)
Carbon steel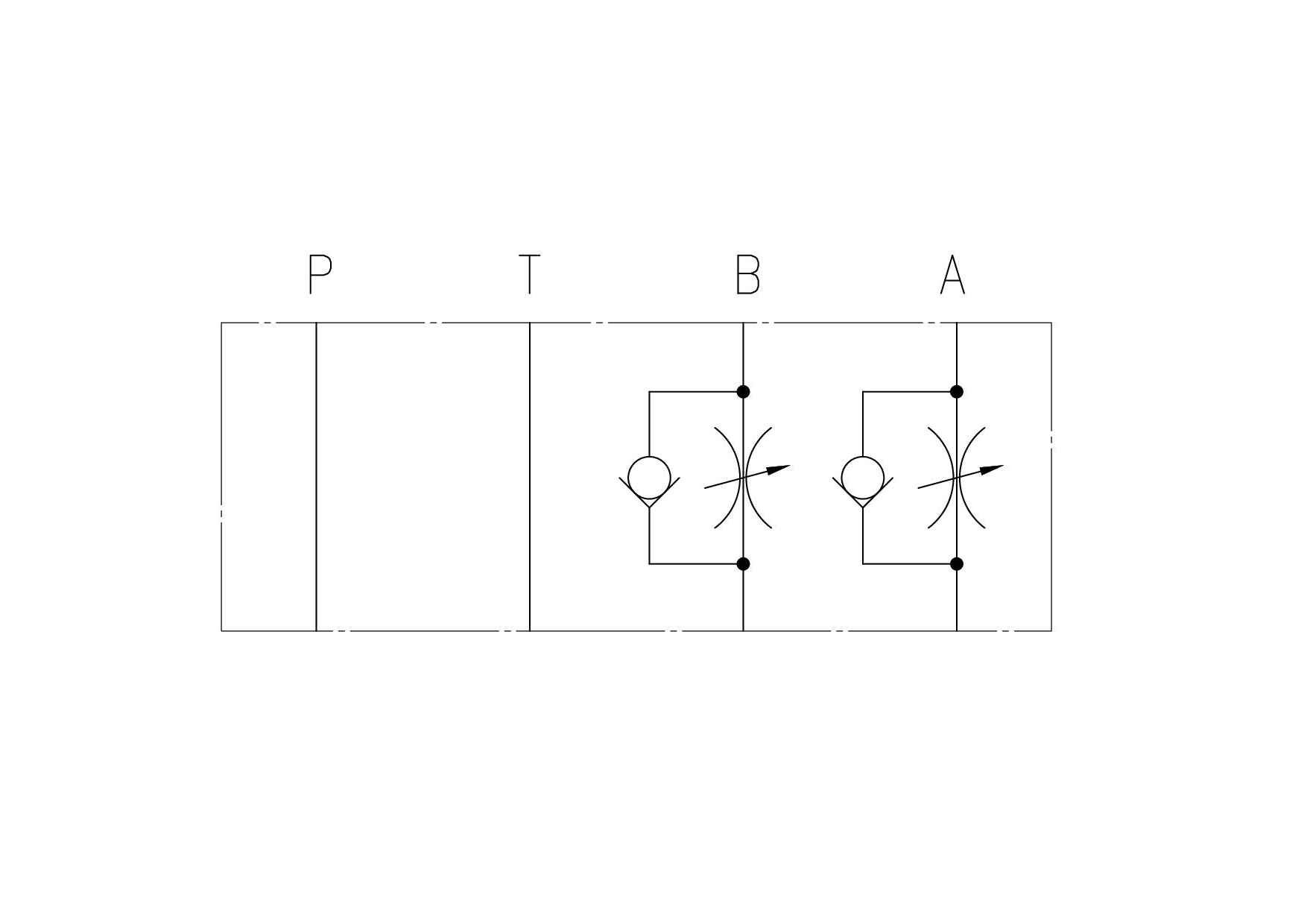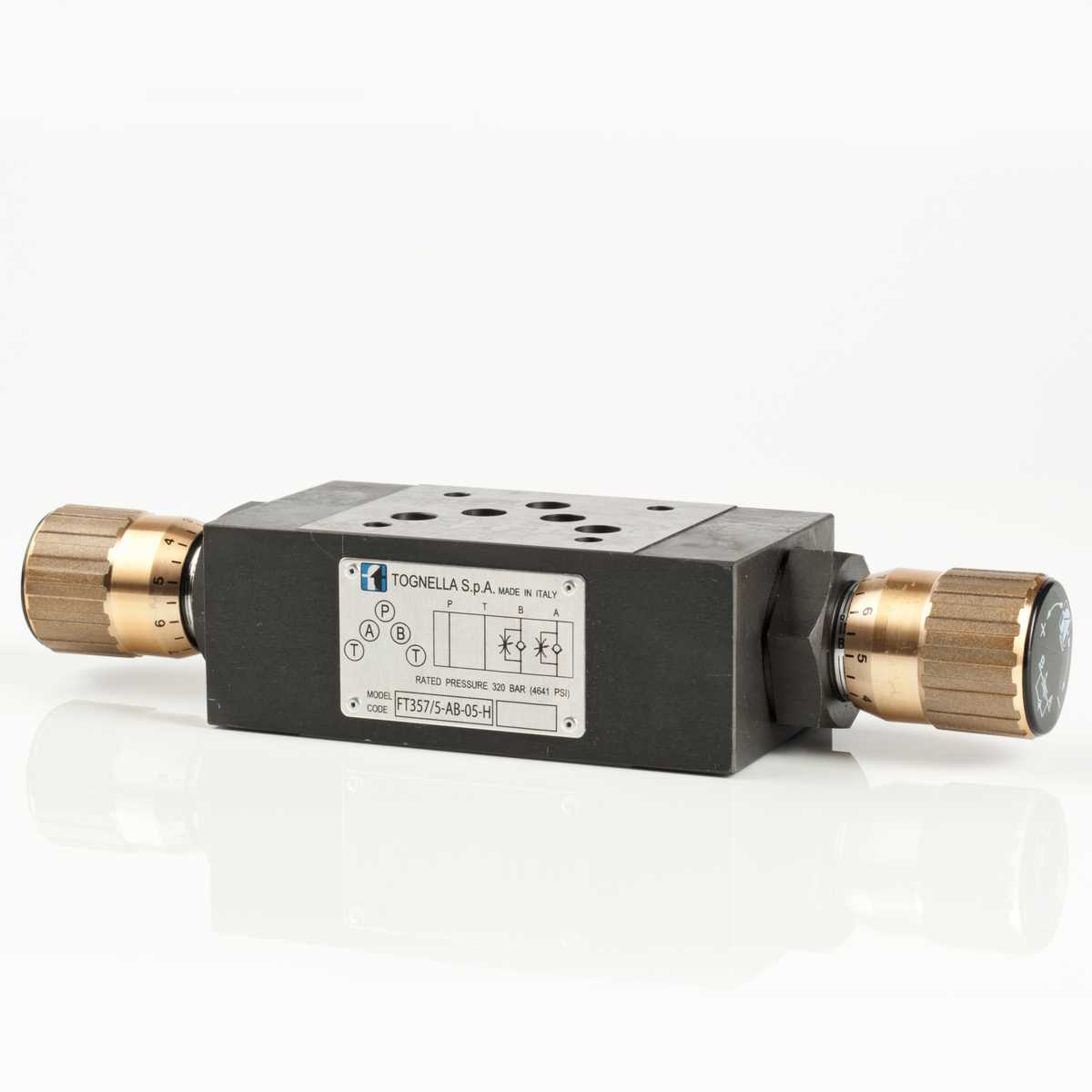 ---
Product code composition
Choose the different options below to configure the most useful product code for your needs.
The code will be generated and sent automatically by clicking on "Submit a request".
Size
03 ( Cetop 03 )
05 ( Cetop 05 )
Control
* METER IN ( standard )
H ( METER OUT )
** (double acting)
Gasket
* NBR ( standard )
V ( FPM )
The request can be sent only upon completion of all the choice fields
---